But sections of the network are still closed
Must be a habit from my previous life in Transdev when you pick up the blast of a DC locomotive train horn for the 5:05am Papakura to Britomart via Newmarket service this morning after a two week lull owing to network upgrades.
In any case the trains are back up from today although on "limited runs" owing to continued electrification work on the Eastern Line, Newmarket to Britomart, and Britomart Station itself.
This is a photo from Eyeonauckland2 – @urbanexploreAKL (all credits and references belong to there) of the Electrification Work on the Eastern Line at the "port siding" as you approach Britomart Station.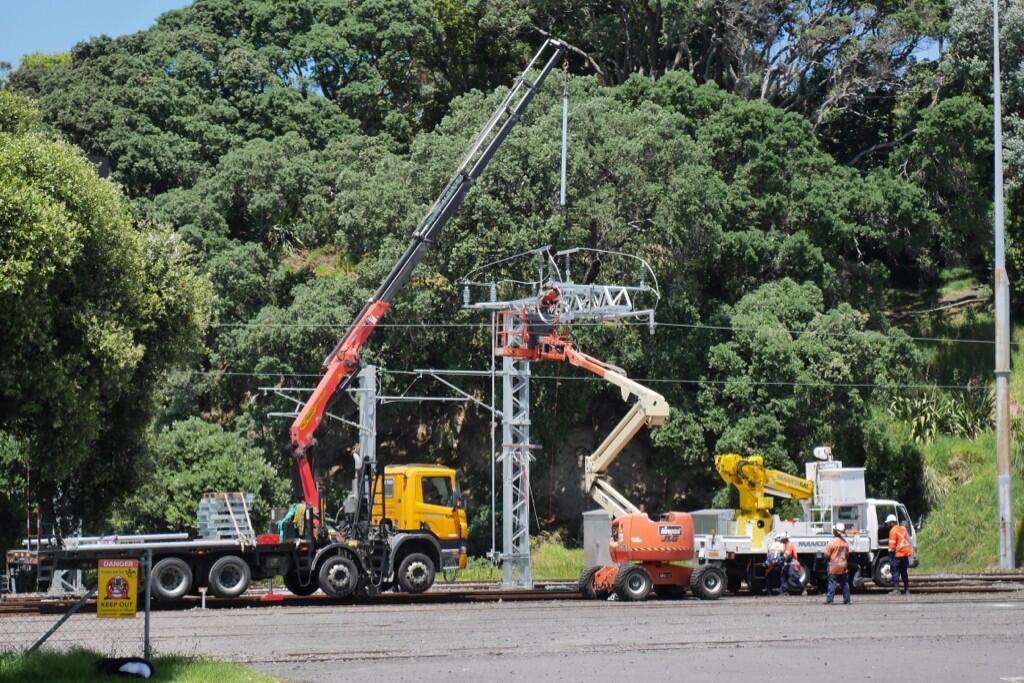 Source: pic.twitter.com/Mg0NCIUson
However, while the trains are back running there are still rail buses running in two places as that electrification work continues.
Section One is between Newmarket and Britomart as Kiwi Rail continue electrifying in that particular section in time for the first Onehunga Line EMU services in late April.
Section is the Eastern Line (so via Glen Innes) between Westfield Junction and Britomart Station itself with Britomart Station being refitted for electrification.
As a result Auckland Transport are running the Special Timetables which you can find here:
The old adage goes: Plan Ahead and allow for extra time on your journeys
Hopefully this set of Block of Lines will be the last (apart from possibly Papakura to Pukekohe when that get electrified and Pukekohe Station upgraded) and all the years of pain under Project DART will be behind us as we usher in the EMUs.
Of course we will still have minor and major tinkering of the Rail Network continuing  with projects like the City Rail Link due to start whenever it does, Pukekohe Electrification, the Manukau South Link, and some station additions such as Glenora Road, Drury and Paerata.
Bit by bit our transit moves into the 21st Century after half a century of neglect…